About Us
Frank Walter Scott (F.W.S.) Colpitts opened his tailor shop in 1913. The main floor of F.W.S. Colpitts contained a retail outlet and the second floor housed tailors and seamstresses who fabricated all of the garments on-site. By the 1940's, Colpitts had grown to one of the largest custom tailoring companies in the area, and employed as many as 20 craftsmen and women outfitting the area's finest gentlemen.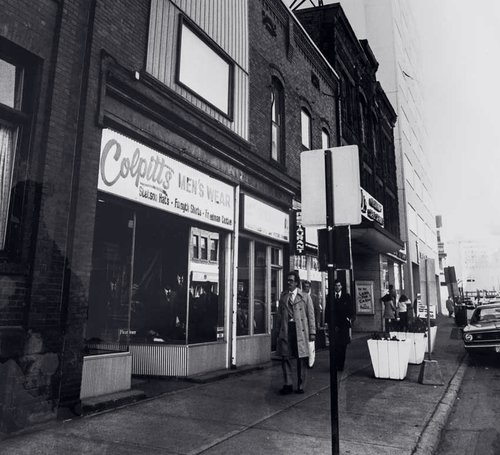 Today, our store is still locally owned and operated, and located a stone's throw from Frank's original store in the heart of Downtown Moncton. We stock a wide selection of quality tailored and casual clothing for men, representing some of the best brand names in the business. A lot has changed in 107 years, but the commitment to quality products and exceptional service remains the foundation of our business and the key to our success!
Our store is conveniently located in the heart of Downtown Moncton at 735 Main Street, Moncton, New Brunswick.
STORE HOURS:
Monday - Saturday: 10:00 am - 5:00 pm 
Sunday: CLOSED